Our favourite Pre-Pandemic moments
What is your favourite pre-pandemic memory? This week we asked the team to share memories and pictures from before the pandemic, and reflect on what they mean now.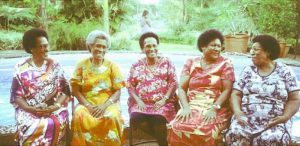 I absolutely love this photo above! This was taken in May 2016, our usual Seafood Lunch Saturday at my cousin's place. This photo means so much to me because it shows all the superwomen who have made an impact in my life and our family. It shows the bond of sisterhood and sibling love. No matter what we go through in life, my family will always have my back. I miss our family lunches and I look forward to doing this all again when the borders open. P.S. my Aunty Sala is missing in this photo ❤❤  – Miri
---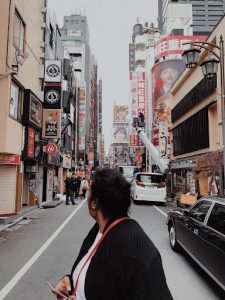 My best memory is and always will be traveling the winter streets of Japan with Miri. This was just before the world changed – circa January 2020 – Josh
---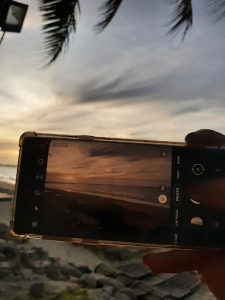 I took this picture in Nadi on a trip with friends. As I look back on this image, I am reminded of the amazing moments I have shared with my close ones. I am cherishing those moments so much. Time is so difficult and different now. I have learned to appreciate every moment and person in my life. I miss traveling with my family and friends. I miss eating out at new restaurants, enjoying life, making memories, and capturing sunsets like this before I get too old – Shimneet
---
I think most of us can relate. This pic was just like any other taken before 2020. Simple things like the freedom of drinking grog with my yasa buddies during functions – Tom
---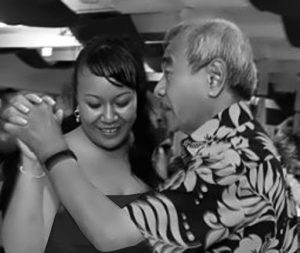 Circa 2009. I see the girl in this pic and I don't recognise her anymore. I envy her and yet I don't. Blissfully unaware and untouched by grief and loss. She's fearless, maybe even reckless and free. She thinks she has it all figured out. That she has all the time in the world and maybe because of that she doesn't realise how absolutely precious this moment is and how important it is to be present. I miss her naivety, I miss this time in my life when the possibilities were endless but I especially miss my dad! This pic immortalises our very last dance together and is imprinted in my heart forever – Karen.
---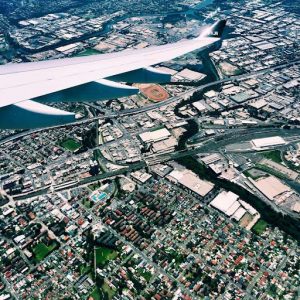 This picture was taken back in 2016. I distinctly remember rushing to the airport at 4am, getting on a 6am flight from Nausori to Nadi then Sydney to Dubai, and Dubai to London, total travel time was about 30+ hours. It was tiring, but this was my routine every Easter, Summer, and Christmas break for about 6-7 years. I miss those 30+ hours to myself, I would get lost in another country or airport and no matter how many times I'd been there, I would still find myself discovering something new or making new friends – Grace
---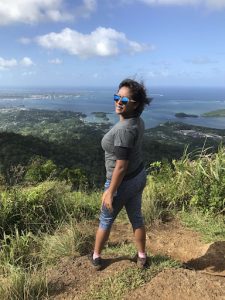 This is one of my many favourite pre-pandemic memories. The joy of being able to jump in your car and drive to climb a mountain just because you can, this was in 2019 and I remember feeling free, adventurous, and bold. #Hiking #mountkorobaba #adventurous #beingbold #livefree #connecttonature – Natasha
---
This pandemic has taught me a lot… Gratitude sits at the top of that long list.  When I look back at some of my most treasured memories, this one in 2019 stands prominent – an impromptu decision was made to pack the kids up, book a half-day South Sea Island Cruise, and enjoy the freedom that we didn't realize would be so limited a few months down the line.  This is us – my partner, our 2 boys, and I, enjoying a glorious beach day, sandy, salty and carefree – Lana
---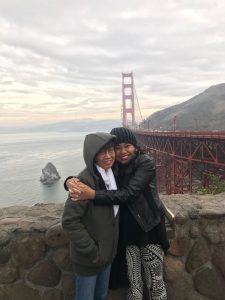 This was taken at the Golden Gate Bridge in San Francisco – I was about 4 months pregnant with Mayari at that time. Richard and I decided to fly our family to the US so we can see my brother and his family who I had not seen in 7 years at that point. We flew my Nanay in from the Philippines too as she had not seen my brother for 7 years too. I miss everything about this photo – the blessing to be able to travel to cities yet explored and on my bucket list, and the gift to be able to share that experience with Richard and Maui. But most of all, I miss my Nanay. Pushing through her 70s, living her life in the Philippines, fully vaccinated and safe, for now. But all the worries of this pandemic come rushing forth and missing her even more so now because life is short and unpredictable, and I can't wait for the day that I would be holding my momma in my arms again – Ronna