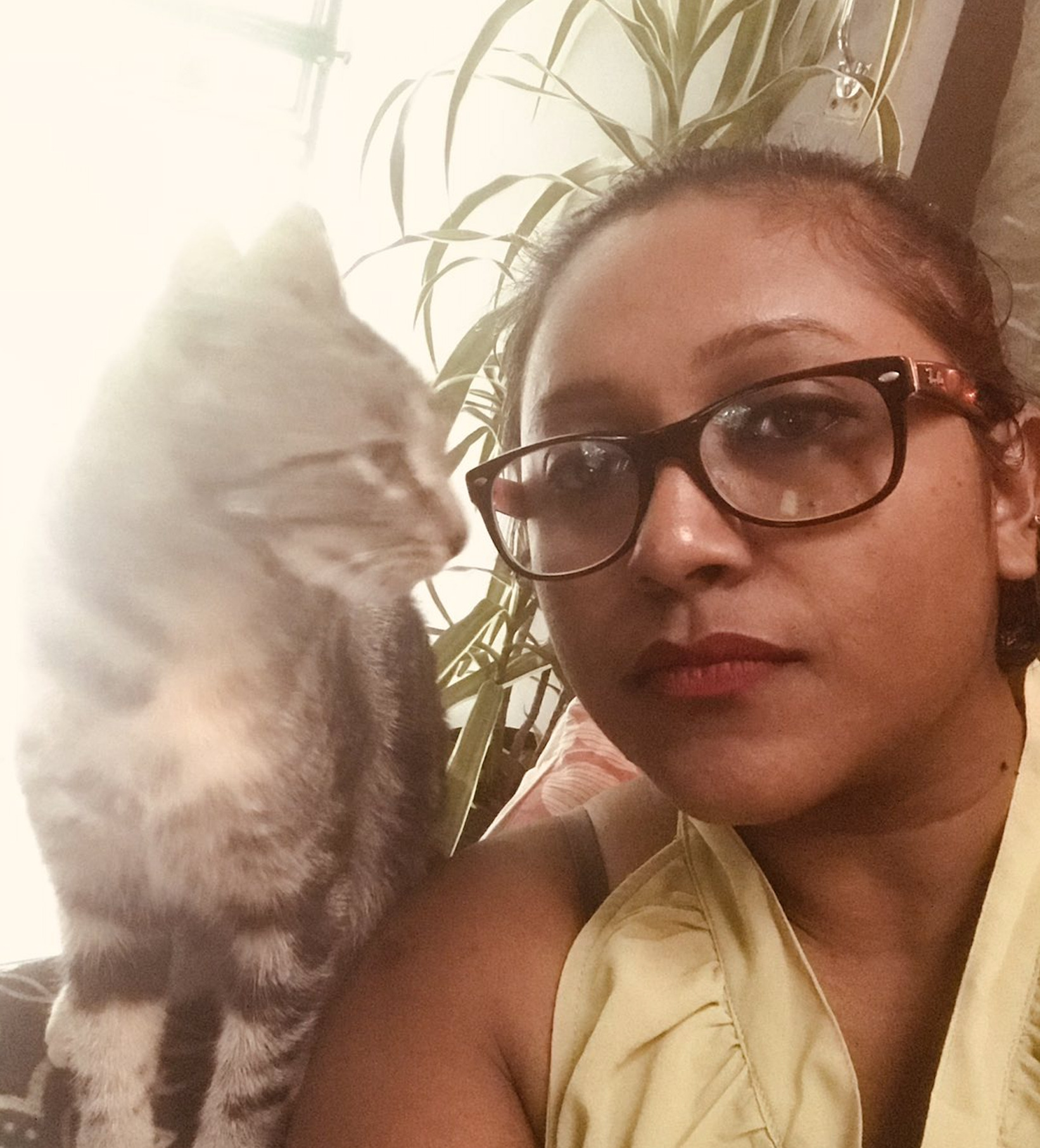 Coping with living alone during a pandemic
Pre-Covid19, I was a happy social minion, spending time with my heartbeats i.e. my mum, sister, and adorable nephew and constantly making plans for new travel and social adventures with friends. Yes living alone is not for everyone but for me the best part was enjoying my space and time, as I got to be in my zone, doing what I want in my own space in my own time. No need to tell anyone what I'm doing, where I'm going, oh yes most of all no one to annoy me. Times when I would hang out with my close circle of friends just to munch on some damn good food. I have all categories of friends; friends that I worked with previously that have become family, then I have those friends that I love to just be with to laugh. Ok so now let me also tell you about my fur babies….my cats…Turmeric, Lady Marmalade, Goldie, and Husky. These now-grown babies keep me busy whenever I'm home, well more like I'm their slave, running after them to feed them and cuddle them when they're in the mood.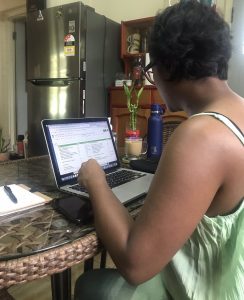 So chop chop with all this and get down to the real deal, hahahah… that is exactly what my friend Elle says when am dragging on a story. When the first wave of COVID-19 happened, like everyone else, our Greenhouse team got right on with it, thinking it would be like last year, short and long enough. In the first wave in March 2020, I was completing my Executive Masters in Business Administration and I clearly remember it was trimester 2 and our classes and exams were all moved  online. So I had studies and work to keep me busy and distracted from the creeping feelings of loneliness and of course with my fur-babies, I never really felt alone, alone. When lockdown and 2020 ended, I was so looking forward to 2021 –  I was going to graduate and that is a huge milestone for me, exciting photoshoot plans were all in check for the graduation.
2021 rolled around and everything was going according to my personal goals and plans  and then the unexpected, well at least I was not expecting COVID-19 to make a detour, yes the second wave. I remember our Managing Director calling for an urgent team meeting and discussing what we could expect to happen and our plans for survival work-wise and personally too. So even before the first case hit Suva, once again our Greenhouse family, were ahead in switching to the "Work From Home" mode. So this was me in my head 'well just like last year it will be for 3 weeks only, so no need to worry right?' Wrong.
Normally living alone is great, it's manageable, but after the third week of staying away from family, work-family, and friends, this was eating up my sanity. I'm not a morning person but I would wake up early, not because I felt the need to or because of discipline but it was the worry and the loneliness that was slowly starting to creep in with each day. The lockdowns, curfew, containment area restrictions OML were playing on my mind constantly and I would have anxiety attacks. Yes, I was and still have been in touch with family, friends, and work-family, but for me, it's still not enough. Living alone you appreciate and miss the physical interactions even more but do I have a choice, do we have a choice? The answer is obviously a big fat NO. When not having phone conversations with family, I started talking a lot more to my fur babies. Then I would also be talking to myself seeking "expert advice", of course, this was not working and I had to find other ways to psych myself up. I won't lie I did have that urge to sneak out to a friend's place and just have a good damn conversation, a laugh, drink tea, and just vent but #staysafe #stayhome #socialdistancing is what I had to say to myself. So now that reality had set in, "living alone" was not fun anymore because of these restrictions. I had to reposition myself to face facts, this was not going anywhere, anytime soon, the new norm as they say.
After facing this reality, I set a game plan to cope, these are all gradual steps that I've learnt and am still learning each day, that have been meaningful for me that help me get through each day, things that I sometimes forget or ignored and now realise and appreciate its benefits.
Prayers and Spirituality

Eating healthy

Organising my daily/weekly personal goals – declutter if needed

Gardening

Daily check-up with families and close circle of friends

Exercising and Meditating

Cutting off unnecessary expenses

Experimenting with food recipes (currently addicted to watching Masterchef episodes)

Reading if not then playing with my fur babies

Overall self-care, giving little treats to myself (home pedicure, manicure, and skincare)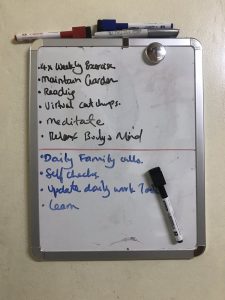 It's been hard but it is important that we always add value to each other's life, encourage each other and pull each other up, and now with this pandemic there is the self-realisation about being intentional. Who would have known that this virus would change so so much, all I can do is adjust to the "new normal".
Before all of this, my phone conversations with my family was less than ten minutes because I loved the actual time spent together, the phone conversations are now way longer but I miss those family moments, the hugs and laughs, the big moments and especially the small moments…am trying not to get emotional now. I don't know how those who are living alone like me are coping please know I send you love and I will say that it is so important to do self-checks. Our mental health is very important and we must maintain our sanity. It has been challenging for me and I remember I used to get annoyed quickly but the steps that I have listed above have helped me so much and something I do not compromise on anymore and I hope will help someone else that is reading this.
This is my first blog on how I have been maintaining my sanity while being on my own, and in the upcoming weeks I hope to share more on a brand new topic. Now off I go to dish some food for my fur babies, for I am their slave LOL.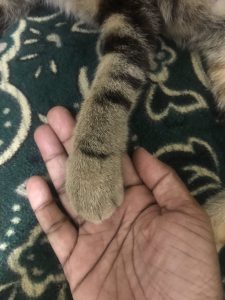 Till my next blog….that's a wrap!!! 
Natasha Ram
Cat-Lady, Social Butterfly, and 'One in a Minion'
#godisgoodallthetime