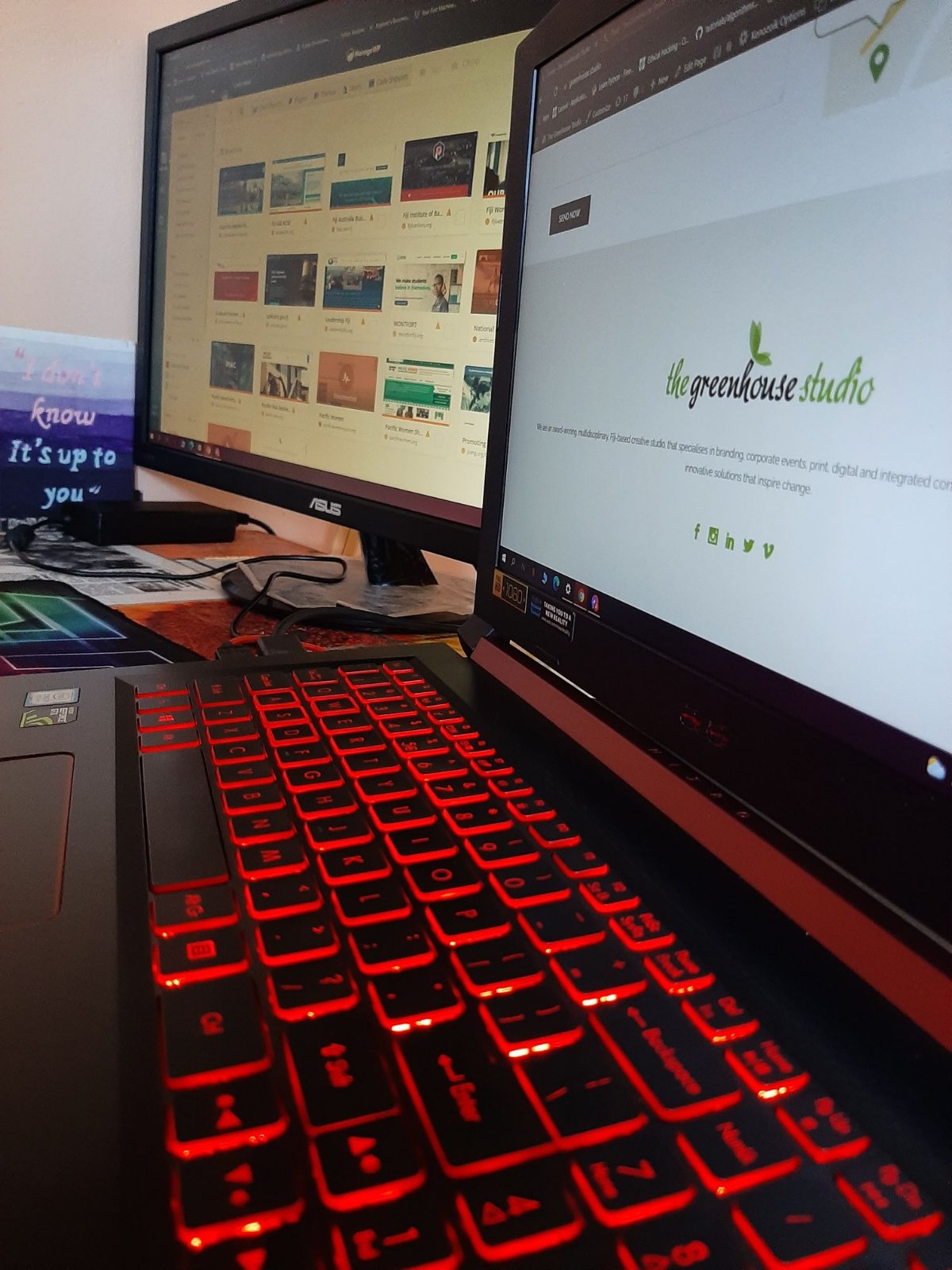 Dream come true..sort of…
A few months back, I was a fresh new software engineering graduate, straight out of university. There I was standing in front of a world full of uncertainty. Lost amidst decisions; job applications or further studies and then I came across The Greenhouse Studio and 'good vibes' are what I got from the moment I decided to send in an application, to the interviews and the exciting day that I found out the job was mine. Excited to finally start as a Web Developer for the Studio, I counted days and prepared myself for new responsibilities.
DUN-DUN-DUUUUN!!! COVID SAID NO!!!
The depressing flashbacks from the lockdown in 2020 haunted me and all my excitement turned into despair. 'work from home'- as much as I dreaded it, it became and continues to be one of the major reasons I remain sane today. Adjusting to working from home was a bit of a tough one for me. I felt like the "work from home me" was not as productive and energetic as I normally would have been. Waking up on time the first few days was really tough, but thanks to my human alarm clock (my mum), we made it work every day. Trying so hard to complete my deliverables on time and resisting the urge to get back into bed with a large cup of coffee, my favourite snacks, and starting up "Loki" or the latest movies and shows.
Talking about my team, they have been really welcoming and have honestly made me so comfortable in just a few days. I have been cracking jokes during our Monday Pow Wows and Design & Development meetings, dressing up as characters, really really trying to be creative, and honestly just enjoying the experience with this dynamic team. There are definitely days where I feel sad about the fact that I haven't experienced what it's like working in the office with them yet, especially when everyone else was packing and taking their stuff out of the old office. Thanks to the team though, I am constantly reminded of the greener side and I totally look forward to being productive with them and working on our many upcoming projects.
My family has been my greatest strength and biggest motivators throughout this time. My dad debriefs me, making sure to check up on me asking about work, and offers to help me whenever possible. My lovely mum keeps me fed and spoils me all day with coffee and snacks while I am working to cope with the stress.
Helping take care of my niece and nephew has been a crucial part of my day. My fearless sister, as their mother heads out to fulfill her role as a police officer so my daily routine involves helping them study and playing Wii games with them. My niece and nephew are my constant reminder that it's important to take a break and at times treat the inner child in me. Not forgetting my three other super supportive and amazing sisters who are far in distance but close at heart, I miss them dearly. As the only brother, I get so much love and spoils (evil laugh), but they have also shaped me into the man I am today. I also have a very clingy cat named Yoda. So 'spend time with him I must'. He is such a bundle of joy!
'All work and no play makes Shim a dull boy', so it's important to take a break away from work and have some fun once in a while. Catching up with my friends on video calls via Zoom and gaming with the boys on weekends has been something that I look forward to.
At the same time, just talking to them and learning about how they are adapting and coping with life in the new normal. Sharing and discussing each other's hardships definitely reduces a little bit of stress and strengthens the friendship. Also remembering the times when we were all going out for food, for just "a few" drinks at Dogfather Bar, and our road trips to Sigatoka and Nadi.
It has truly been a dream come true to work for The Greenhouse Studio at such an important time of my life. A loved one has said to me; "I can only see you growing at The Greenhouse Studio" and I totally agree. I am gonna grow here. I am gonna evolve. I am gonna get better. I am gonna bring out the best in me. I am sure of it.
To finish off, I am gonna leave with one of my most favourite quotes from the Disney Pixar movie Soul;
How are you going to spend your life?
I'm not sure, but I do know I'm gonna live every minute of it.
P.S I couldn't have written this blog without the help of my friend, Melisha. She was so excited when I told her that I am gonna be writing something about my personal experience. So Melisha, thanks a lot for correcting my English, giving me ideas, and working with me on this amazing blog.